Promising Solutions Resident is a Published Author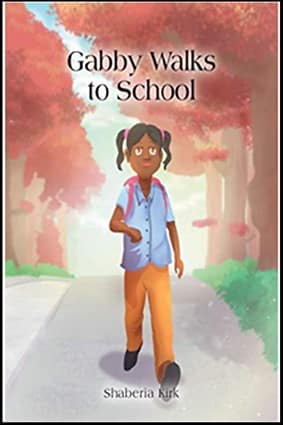 It's always heartwarming to hear about the successes of the people in our programs. We recently discovered that a resident of Homeless Solutions and Family Promise of Morris County's Promising Solutions (PS) women's housing campus is a published author!
In 2017, Shaberia Kirk felt inspired to write a children's book while living in a group home and going through some life challenges. The book, called Gabby Walks to School, is based on her own daughters' experiences as children of color safely navigating through their diverse community. Gabby, the main character, does this by learning responsibility and the importance of relying on friends for support.
The road to getting her book published was no easy task. Living without necessary resources meant that Shaberia had to edit and proof her book on her phone. Despite these and other setbacks she was still determined to make this dream come true – and because of her resilience it did!
Shaberia has only been living at Promising Solutions since July, but has already seen the benefits of the program, and felt comfortable enough to share her story. For her, living on campus has given her a sense of stability and peace. "I'm focused on my health journey, and I don't feel like I am alone—I have extra help if I need it." This security has prompted her to start working on her second book with the working title Mom is a Superhero, while she actively looks for a publishing partner.
The Promising Solutions program provides a safe space for up to 32 single women experiencing housing insecurity to focus on maintaining employment and improving their overall health, wellness, and economic outcomes on a safe, shared, affordable housing campus.
Shaberia's story serves as an encouraging example of the positive and long-term impact that stable housing can have on the lives of those assisted by the Promising Solutions Program.
If you'd like to support Shaberia, Gabby Walks to School is available for purchase on Amazon by clicking here.