Helping start the school year right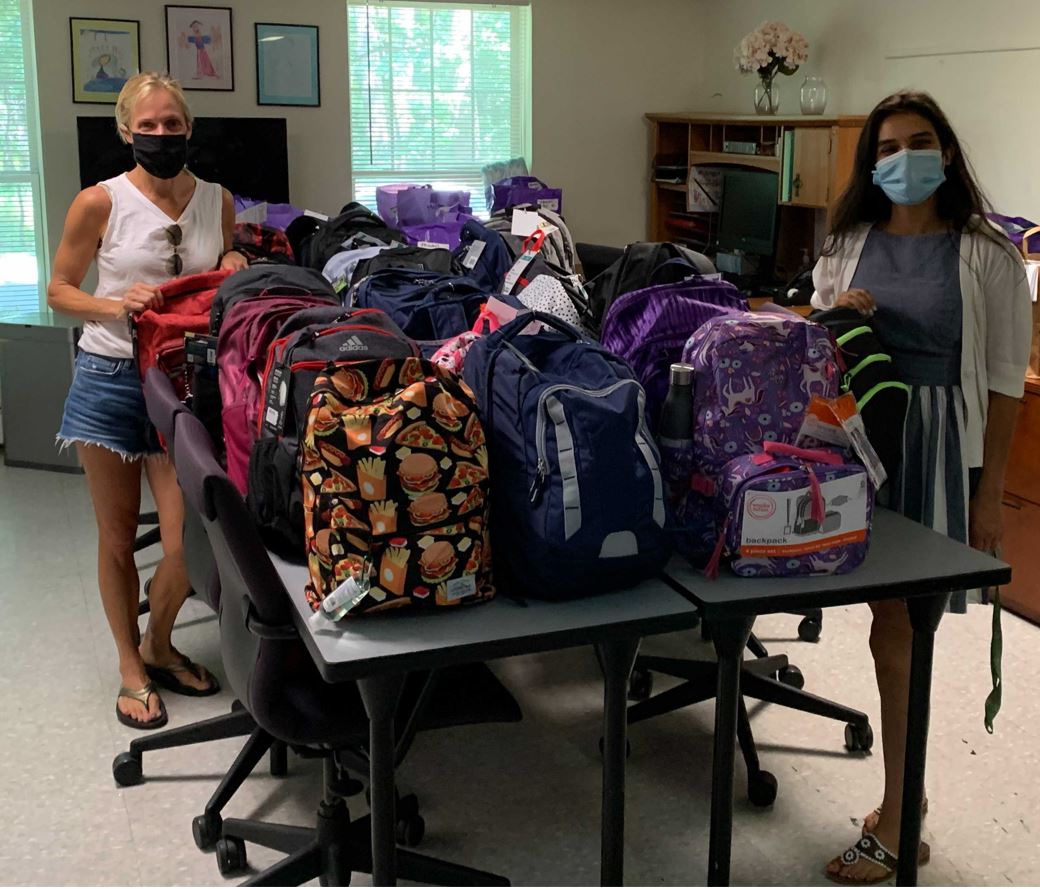 When the parents in our program get the school supply list, they ask what is essential because they can't afford to get everything on the list. The financial burden of getting school-ready is stressful for them. They also have the burden of knowing that showing up to school unprepared can create social and emotional challenges and put their child at a disadvantage for learning.
Fortunately for our families, we had four incredibly kind and generous groups that made sure our kids started school fully prepared with new backpacks filled with school supplies and gifts cards to purchase new clothes.
A BIG THANK goes to Project Readiness, Randolph High School senior Melanie Maderna, for soliciting and organizing donations from the Randolph community and The Junior League of Morristown, who all together provided over 50 backpacks stuffed with new school supplies. And to the National Council of Jewish Women West Morris Section for raising funds to provide over $9,000 in clothing gift cards!
A single mother in our program was overjoyed with the donated items, "My daughter was so excited to go shopping for her new clothes. She bought new shirts, pants, and dresses and was especially excited about the accessories she picked to match her new outfits. You have no idea what this means to me to be able to send her to school so prepared like the other kids. I couldn't have done this for her on my own. "
Want to help with our items in need? Check out our Wish List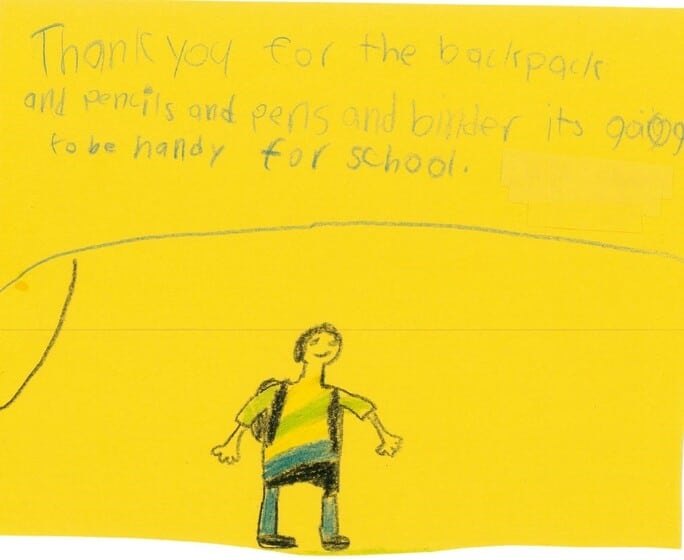 PHOTOS: Annie Peters of Project Readiness with HSI's Youth Services Case Manager, Monika McCarthy, and a thank you card made by 9-year old Josh in our Family Program