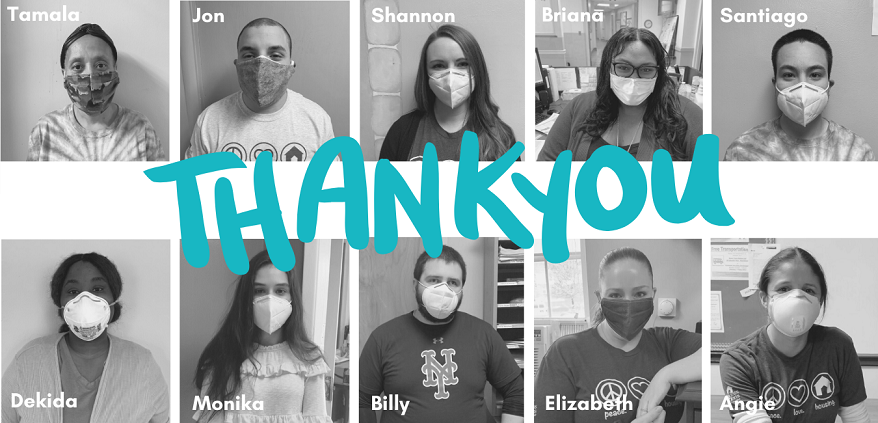 We can't thank you all enough for your support for our Giving Tuesday Now campaign.
We more than doubled our goal and raised $15,000! 
Your support will allow us to get the PPE supplies needed to ensure the safety of our frontline staff and shelter guests.  Not only for now, but for the future as we face the ongoing challenges of this health crisis.
We continue to be inspired by our frontline staff, and could not operate without them! Check out their #MyWhyStory videos.