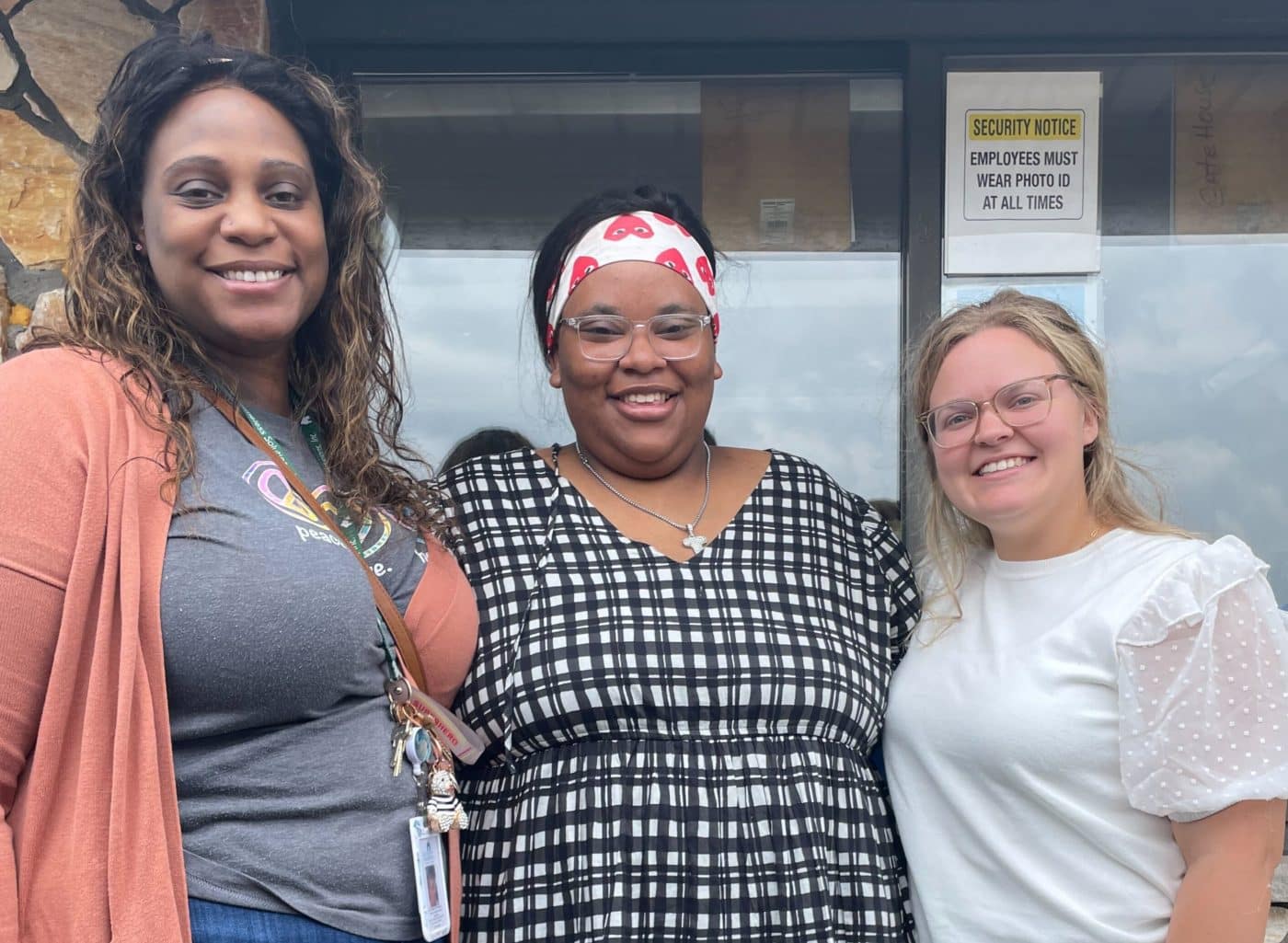 For former shelter guest Tee, life has had some unexpected detours. Tee entered HSI about 10 months ago at just 20 years old. She was left homeless after the recent loss of her mother, and struggled with debilitating anxiety and depression. Those factors, along with a headstrong personality made it hard for her to get settled and comfortable in life at the shelter.
But thankfully HSI staff was there, particularly Lisa Montecallo, Mental Health & Addictions Specialist for the Women & Families Division, who was a supportive and steady presence for Tee while she worked through her time in program. As Tee continued to receive the help she needed, "she progressed and became open to more opportunities," said Lisa. While Tee used creative outlets like painting and coloring to ease her anxiety, she also began opening up to Women & Families Program Coordinator Kim Roker-Christopher about finding ways she could continue to better herself. Together, Kim and Tee found a perfect opportunity..
Kim helped Tee enroll in JobCorps, a program that provides free career training and education for individuals 16-24 years of age. Tee is now training to become a Certified Nursing Assistant, living on a campus that provides housing in a dorm residence, meals and a basic living allowance for the length of her education. If you ask Tee about her subjects, she is enthusiastic about her skills classes. Math and reading? Not her favorite. But she has a clear end goal, and that's to finish training within a year so she can pursue a full-time job in healthcare, live independently and "make lots of money!" She just received her driver's permit and is excited to get her license so she can get a part-time job and continue building her dream.
Tee is grateful to the team at HSI for the support they gave during her time at the shelter, and the work they did to link her to this unique opportunity to better herself both professionally and emotionally. She is happy to have found her purpose.
Kim commends Tee for making some big decisions in her young life. She's certain Tee will succeed at JobCorps. "Before this program, Tee tended to feel like others were judging her. Now she's in a place where everyone is in the same boat as her and she feels confident about what she's doing."
Keep smiling, Tee – we can't wait to see you graduate!