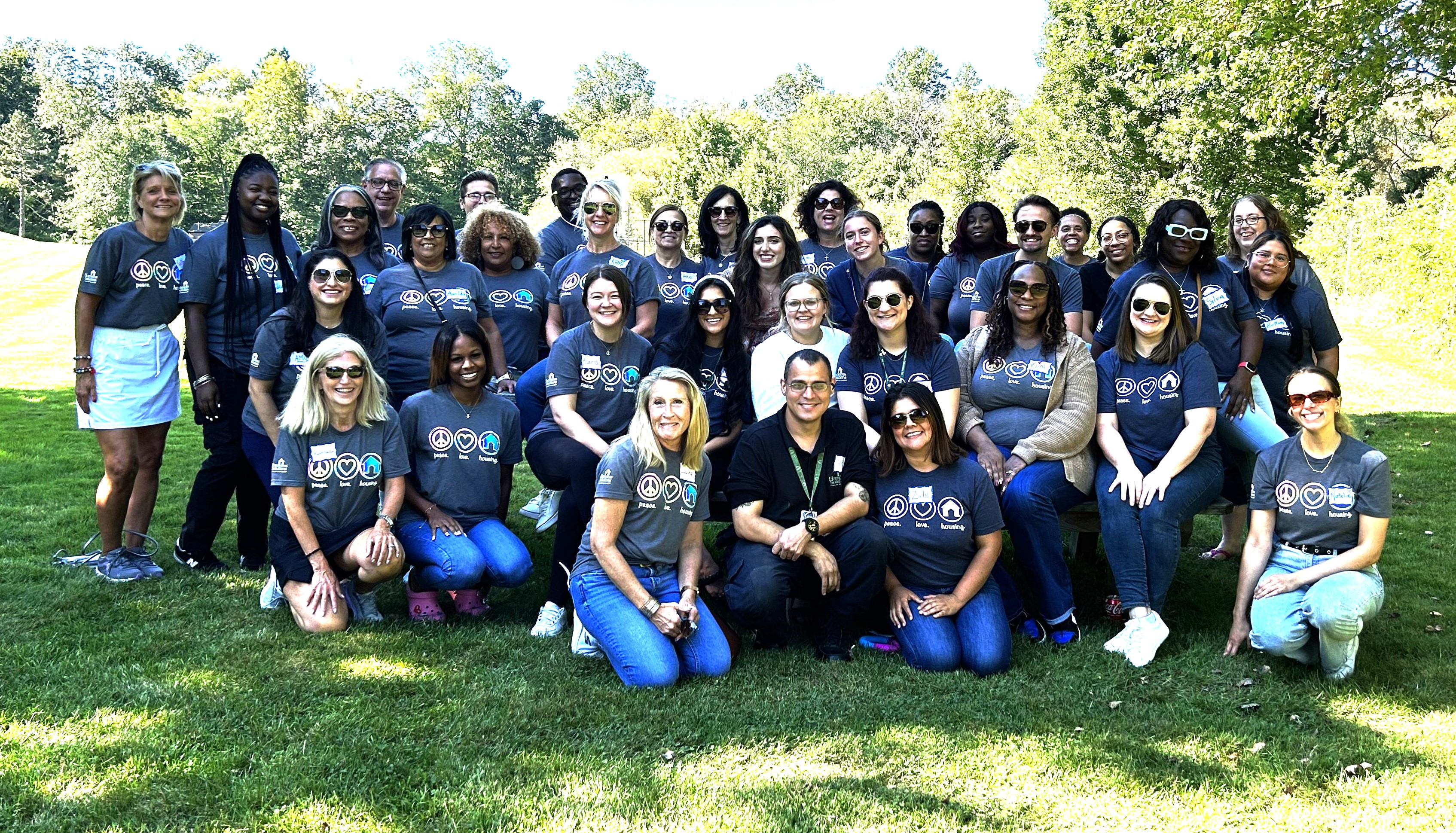 Be part of a team that makes a difference!
Homeless Solutions understands that we can't be successful in helping those we serve without our most valuable resource, our amazing staff.   We are a staff of over 65 individuals, from a wide range of backgrounds and skillsets, who work hand in hand with over 600 community volunteers annually to fulfill our mission.
We strive to provide a safe, productive, professional environment that includes opportunities for learning and growth.   We value diversity – in backgrounds and experiences.  Homelessness is a universal concern and we need people from all backgrounds and walks of life to continue our work. We are deliberate and caring about the future we are building for Homeless Solutions, seeking staff who not only have the aptitude and skillsets in their fields, but also those who share our passion for our mission to change the lives of those most vulnerable in our community. The points of view of all of our staff are important, and supporting a culture of inclusion is everyone's responsibility.
As part of our commitment to the Homeless Solutions team members, HSI offers competitive benefits, including the opportunity for all staff to participate in a 401k Profit Sharing Plan with a company match, as well as generous PTO plans for eligible staff.
Interested in being part of the team?
Please view our current career opportunities through the link below, and join our team of compassionate and driven staff who are working hard every day to make a difference in the lives of the men, women, and children in our programs.
Check out our current open positions.