Corporate Advisory Council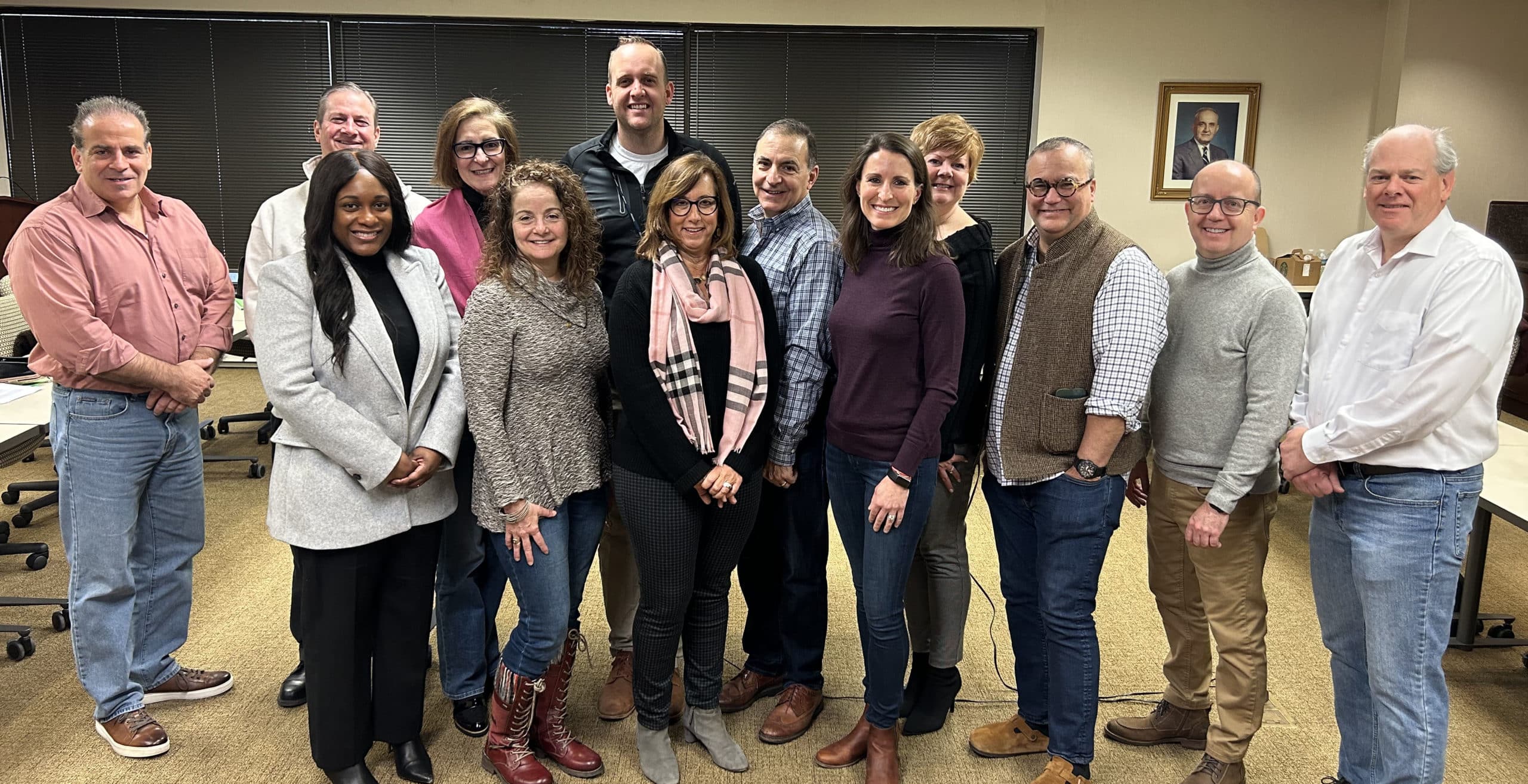 Our Corporate Advisory Council (CAC) members serve as ambassadors in the community and help increase the visibility about our organization and mission among the corporate and business community in Morris and Somerset Counties.
To learn more about CAC or corporate team building opportunities, contact Chief Development Officer,  Stephanie Cicale.
OUR CURRENT COUNCIL MEMBERS
Mo Bauer, Duane Morris
Stacyann Bullen, Wells Fargo
Chris Cannon, Jockey Hollow Bar & Kitchen
Mary Capella, CIE Tours
Doreen Devine, Alliant Employee Benefits
Kimberly Doyle, Barnes & Noble Education
Ralph Ferrara, Elementis Specialties
Bob Flynn, JCP&L
Marisol Franco, Santander
Dan Jago, Main Street Wealth Management
Frank Jones, Solix, Inc.
Dorothy Kahlau, Valley Bank
Branden Kasper, Anterix
Eric Nagy, Verizon Wireless
Peter Rohr, Qualcomm
Leslie Rohrbacker, Boyden
Joseph Schwartz, Riker Danzig
Anne Siotka, Verizon Wireless
Charlie Stoia, Porzio, Bromberg & Newman
Phil Sturno, Bausch Health
Jonathan Villahermosa, Baxter
Michael Witko, CHILMARK